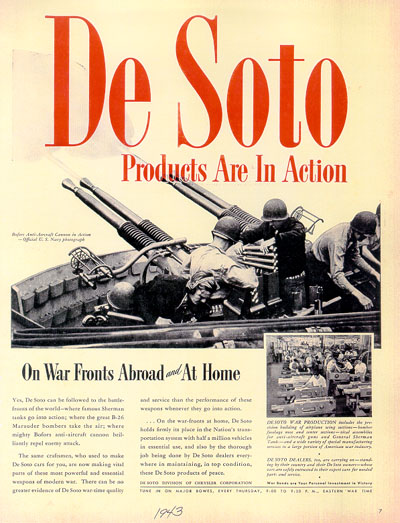 Speak softly and own a DeSoto-built anti-aircraft gun.

"Yes," says this 1943 DeSoto ad, "DeSoto can be followed to the battle-fronts of the world - where famous Sherman tanks go into action; where the great B-26 Marauder bombers take the air; where mighty Bofors anti-aircraft cannon billiant repel enemy attack."

Oh, and don't forget to tune in Major Bowes' radio show every Thursday.