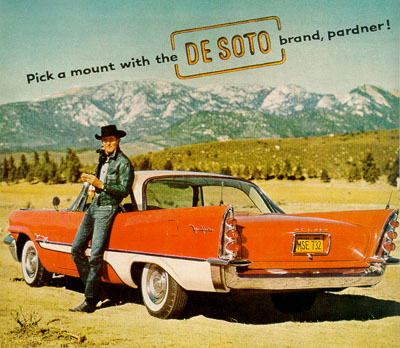 Those fins with those taillights have become the definitive look of the 1950's. They re-appear with regularity in America's comic strips on cars driven by "Ernie", "Lola" and "Shoe."

DeSoto called its all-new model "The Most Exciting Car in the World Today," and backed up the statement with Torsion-Aire suspension, and some of the most powerful engines in DeSoto's price class. Don't forget the push-botton TorqueFlite transmission.

DeSoto - smoke 'em if you drive one.