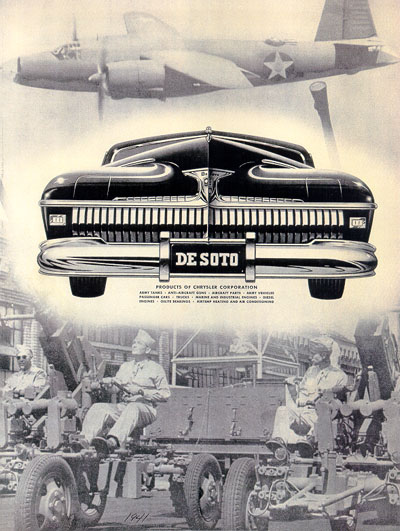 The 1942 model year had barely begun when production restrictions halted the building of 1942 automobiles.

To keep their brandnames before the public, automakers, including DeSoto, produced advertisements like this that described their contributions to the war effort.

Chrysler Corporation built Army tanks, anti-aircraft guns, aircraft parts, army vehicles, passenger cars, trunks, marine and industrial engines, diesel engines, oilite bearings, plus Airtemp heating and air-conditioning.