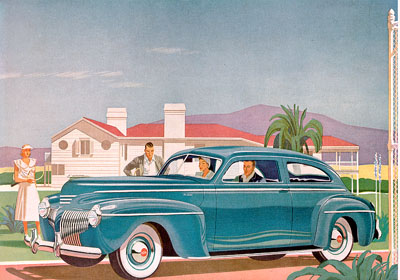 DeSoto advertising of 1941 was the most beautiful ever.

Clean, streamlined, moderne art heralded the arrival of "Simplimatic", the DeSoto semi-automatic transmission that brought shiftless driving. "You don't have to shift or use the clutch for normal driving," the copy stressed.

Along for the futurist ride was DeSoto's new Rocket-Body - lower and wider than before.

Would you believe that DeSoto prices started at just $898?